Uponor Earns Third Governor's Safety Award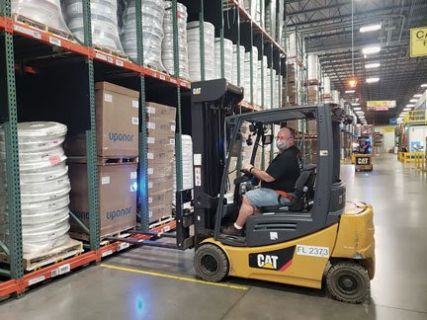 During the May 4-5, 2021 Virtual Minnesota Safety and Health Conference, Uponor North America will receive its third Governor's Safety Award. Presented by the Minnesota Safety Council, the award recognizes the company's distribution center in Lakeville, Minn., for exemplary workplace safety and health.
"In a year that has challenged all of us in ways we never imagined, we are very pleased to recognize the Uponor Lakeville Distribution Center for their award," said Paul Aasen, president, Minnesota Safety Council. "Safety demands extraordinary attention in a normal year; double that attention this past year. Thank you, Uponor, for keeping your employees safe."
Since 1934, the annual Governor's Safety Awards program has honored Minnesota employers with exceptional safety performance. The program evaluates applicants on injury data as it compares with their industry's national statistics along with their progress in implementing a comprehensive safety program. It recognizes winners at three levels: Meritorious Achievement, Outstanding Achievement, and Award of Honor.