Coffee with Caleffi™ Making a Smart Choice: Tank, Tankless or Combi Water Heaters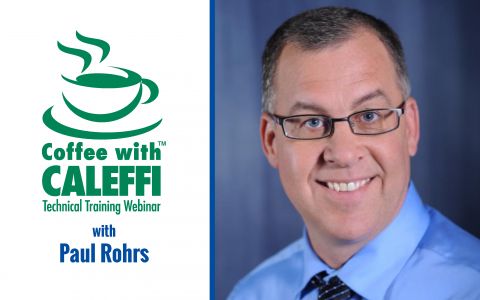 For many years, the go-to method for heating water was with a tank-styled device. Today, however, industry projections indicate a growing interest in tankless type heaters. We are pleased to invite Paul Rohrs, national trainer at Lochinvar, to the popular Coffee with Caleffi™ webinar series on Thursday, Dec. 14 at 12 noon CST, in a first-ever appearance to help our audience in making a smart choice for their customer's hot water needs.
Our December audience will determine by popular vote the grand prize winner of the 2017 Caleffi Excellence contest. Excellence is a platform in which professionals can showcase their designs and installations that feature our products. The winner and guest of their choice will travel to Italy for a personal tour of our world headquarters.
The one-hour educational webinars are always free and are intended for contractors, designers and wholesalers. A Certificate of Attendance is emailed to all attendees following the event for continuing education audits. Please visit our website at www.caleffi.com for schedule details and registration.