Wohler USA Launches New Product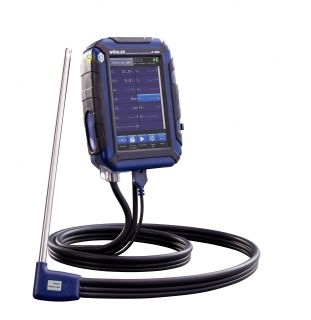 Wohler A 450 Flue Gas Analyzer with A 450 App
Wohler USA, introduces its latest innovation, the Wohler A 450 Flue Gas Analyzer. The Wohler A 450 is a flue gas analyzer that offers all measurement and tuning functions.
The Wohler A 450 combustion analyzer is an affordably priced flue gas analyzer with rugged yet compact housing, a touch screen monitor and advanced sensor technology. The Wohler A 450 provides the flexibility needed for applications such as checking furnace efficiency, boiler tuning, and water heater checks.
The Wohler A 450 also offers transmission of all measurement data to a mobile device (smart-phones, tablets by Android and iOS) per Wireless LAN. These devices can then display the measurements as numerical values or as a graph in the Wohler A 450 app, and provides the option of reading measurements already taken and also the ability to take new measurements.