This excerpt from a May, 1931 Thatcher Boilers and Radiators booklet showcases the Thatcher Garage Heating System. It begins, "Experienced car owners will testify that the greatest expense in upkeep is the deterioration of the car in the winter; automobile repair men will confess that their principal source of income is derived from the same cause. That is why we suggest to our dealers that they canvass their territory in an effort to sell Thatcher Garage Heaters. There is good profit in it for you..."
Benoist Bros. Furnaces Catalog
This catalog from Benoist Brothers of Mount Vernon, IL, showcases their furnaces, circulators, tank heaters, and laundry stoves.
Why Congress Has No Windows
People who knew Capt. Montgomery C. Meigs said he was occasionally pompous, but when the job was done to his satisfaction, he said, "This was the most difficult piece of ...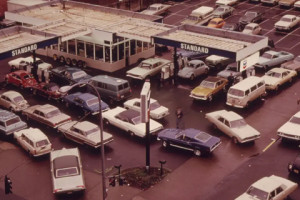 That Seventies Show
I began my career in the HVAC business in 1970 as a truck driver for an AC/refrigeration wholesaler. I stayed there just six weeks because my father — who worked for a ma...