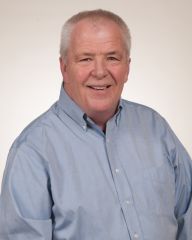 If you are like most designers or installers, I would wager that you never read the installation manual for the piece of equipment that you design or install.
If you do not, you may be held responsible for any omissions that were recommended and not implemented in the installation manual.
I was performing research for an upcoming boiler safety class and saw an article about a deadly pool heater in a North Carolina hotel. Due to a malfunction in the pool heater, three people lost their lives. There have been several accidents resulting in fatalities in hotels from carbon monoxide poisoning in recent years. Carbon monoxide poisoning results in about 50,000 visits to the hospital each year, not the same hospital mind you. Each week, there are stories about carbon monoxide accidents but this one is different.
A hotel owner had a five-year-old commercial pool heater that was installed in one hotel and he wanted to transfer it to another one of their properties. In the Fall of 2011, the maintenance staff for the hotel owner removed the propane pool heater from one hotel and installed it in the other hotel. No permit was acquired or inspection done of the installation as the owner thought he did not need one.  
In March 2012, the owner hired a contractor to convert the pool heater from propane to natural gas. The contractor had the pool heater inspected when the conversion was completed. No flaws were noted but the inspector did not know that the heater had been relocated.
On April 16, 2013, a couple in their 70s from Washington state were found dead in room 225. The reason for their death  was unknown. The state medical examiner was tasked with investigating the cause of their death. Unlike television crime shows that show immediate laboratory results before the next commercial break, the findings of the medical examiner were sent to county officials on June 1, 2013, 46 days later.
On June 8, 2013, an eleven-year-old boy and his mother, staying in room 225,  were hospitalized from carbon monoxide poisoning. The boy died and the mother survived.  
The cause of the boiler malfunction, resulting in three deaths, appears to be from several holes in the flue and an inoperable induced draft fan. The flue gas accumulated in room 225. This could have been so much worse. I guess this resonated with me as I stayed at one of the hotels with my family on the way to vacation a few years ago.
The part of this story that rankles me is that the newspaper reporter covering the story downloaded a copy of the pool heater installation manual and read it. In the manual, the manufacturer suggests that carbon monoxide detectors be installed in the room where the heater is located. He blamed the lack of carbon monoxide detectors for the reason that the people died and were sickened. I guess it has nothing to do with the holes in the flue, broken induced draft fan, no record of maintenance and most likely, a maladjusted burner with an incorrect fuel to air ratio that produced carbon monoxide. This causation theory  has taken legs and the local television station is now reporting the same. The frustrating part is that someone that knows nothing about our industry can make assumptions about what is required to make a piece of equipment safe to operate. Due to these accidents, as well as another in which two other women were sickened in another hotel in North Carolina,  the state is trying to enact a law requiring carbon monoxide detectors in hotels. At the time of the installation, the state code did not call for a carbon monoxide detector in the boiler room. If you are the designer or installer of a water heater that is being moved from one building to another, could you be held responsible for the improper installation? Please know that I am an advocate of carbon monoxide detectors but they would have simply masked the real cause of this tragedy. I would rather see a law requiring service to be done yearly. If this had been serviced on a regular basis by a competent service technician, the lives may have been saved.
Protect your company
I am a believer in documentation to cover myself. I use a combustion analyzer with a printer that documents the conditions at the time of my visit with a time and date stamp. If the unit uses a thermal printer, they sometimes fade. I recommend making a copy onto plain paper and storing it in the customer file to protect your organization.
Include equipment model and serial number on your documentation. Moving equipment from one location to another is more common that you would think. Make sure that the startup report displays location address, model and serial number. If it is ever moved, the model and serial number can identify if this was the one you installed.  Many boilers also have a National Board number which is unique for each boiler. We had a client that replaced the power burner on one of the boilers that we sold with a used one with the same model number. He then tried to get a free start up of the used equipment by saying that we did not properly perform the startup. Our technician had a bad feeling about it and checked the serial number and found it to be from a unit we sold about five years prior.  The unit was a different Btu rating than the new one. Remember Ray's Rule #5, Some Clients Lie!
Protect yourself
My children laugh at me because I now carry a portable carbon monoxide detector with me when I stay in hotels now because this seems to be occurring more often. It was almost a duplicate of this accident that took the life of a man staying in a hotel in South Charleston, WV. It was reported that the owner of this hotel also replaced his pool heater using his own maintenance staff. Stay safe. 
Would you like to learn more from Ray? Check out his seminars and books.