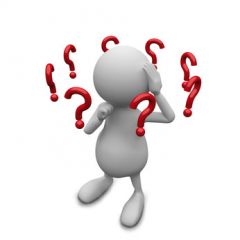 A question asked on The Wall:
What WiFi Thermostats work best for steam?
Hi, guys. Im getting lots of requests for wifi thermostats. Which ones work well with steam? I can't seem to glean that info from Honeywell.
Advice:
Ignore this if you're looking for a wireless model. I should have read the question more carefully! In 2010 I installed a Honeywell RTH6450D1009 5-1-1-Day Programmable Thermostat
It works well on my single-pipe steam system and has had no problems. You can't select cph as such but setting it to gravity hot-water seems to work fine for me. It was well under $40 at Amazon, I'd deem it a good value for the cost but I'm sometimes known to squeak when I walk.
Advice:
The Honeywell 8000, or a higher-end variant ( 9000 IAQ , etc. ). I prefer the separate internet gateway just for the reliability of connecting and setup, especially on someone else's network infrastructure or hardware in general. These stats have the adjustable-cycles-per-hour feature and intelligent recovery.
Advice:
I have the Honeywell 6580 and it works well. If you have a 2-wire thermostat, Honeywell will need 3-wires Had to run an extra wire for the C terminal that brings 24v to the thermostat.
Several people have said the Nest is easy to install and works with the 2-wire from the old thermostat. This might be a better choice for an easy installation.
Advice:
I will throw in my thoughts as a homeowner with three wifi thermostats in 3 different locations, all running steam. All of them cost between $200 - $250, There are also very expensive Redlink Honeywells that I did not want to get into.
On all 3 of them, I have turned off all "learning" features and set them at a constant temperature during the day, with a minimal setback at nighttime.
The Honeywell wifi is a solid choice, it has worked perfectly the past few winters with no downtime. 
Solid performer
No Runtime history
Requires 3 wires
No remote sensors
The Nest
Has been pretty solid recently, but the first two years I had it their product team was sending out updates in the middle of the winter that would make some thermostats go offline and stop working. You have no choice to opt out of the updates that Nest pushes out.
Works ok
Daily usage report
Can use 2 wires only
No remote sensor
Tech support is by FAR the worst of any company I've dealt with
Ecobee 3
I recently put this one in with my new boiler. It is by far my favorite. Where I previously had to worry about where I mounted my thermostat, with this one I can install remote sensors anywhere I want (within 45 ft) and use those remote sensors to either run the boiler or purely for information. The online portal is great in that it allows me to download all the runtime data in Excel and get data every 5 minutes
Remote sensor capability
Online portal with lots of reporting data
Requires 3 wires, but they sell a 2 wire gizmo that supposedly lets you use 2 wires only
Advice: 
Honeywell has a demo account in their Wi-Fi app. I keep it on my phone to show prospective customers. (Also in my brother's place, but that's just for fun.)
Advice: 
I just installed an Ecobee and so far it's great. The install was a breeze and they have this clip-on setup that makes running the wires easy and maintenance super-easy. The remote thermostat is a great feature for steam I found, since my first floor heats a little unevenly. I had a Honeywell for years (the first-generation one that allowed for a wireless adapter) and that was also good, I assume they have only gotten better.
I've read (never seen) that the Nest can go a little weird since it tries to learn from your heats behavior (not sure I understand that). Seemed overly complicated to me.
Advice:
Honeywell Vision Pro Redlink thermostat with a redlink gateway. The Ecobee SmartSi may work for you. If you require a common wire but only have 4 wires (thermostat performs AC & heat functionality) Ecobee has a 5- to 4-wiring adapter that may be of help.
Advice:
The new Honeywell T-Series covers a wide a range of models (all the way from a non-programmable single stage up through two different Lyric WiFi models) on a common backplate. The TH6220U and above support a wired remote sensor (either indoor or outdoor, though not both.) Contractor models come with a longer warranty than retail models.
We just got one to play with and have found that they have independent CPH settings (from 1-12) for each heating and cooling stage.
First poster replies:
Thats really what i was looking for - an adjustable cycle rate. I knew the Nest didn't really have one for steam so i was wondering about the others. Thanks everyone for your input, as it really did help. This concept seems to be the latest rave for customer desires. I'm not much of a techie, or as i like to say 'there is a reason i work on steam,' so your input is greatly appreciated.